Rideau Derby 2017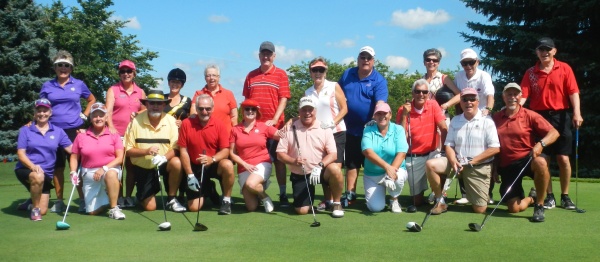 The inaugural Rideau Derby took place on August 18 and was a HUGE success. The competition was fierce right down to the wire with a playoff having to be held on the 9th hole.

The heckling, at times, was boisterous and at other times our true Canadian spirit was predominant in the support for each of the contestants.

A HUGE thank you goes to Michael McKean and Nancy Abell for suggesting, organizing and running our derby. Every single person there enjoyed themselves immensely. Thanks also to Dennis and Joanne Greenwood for looking after the financials and to Ron Hawley for keeping the horses and jockeys hydrated from the refreshment cart. It was really great to see the number of spectators there supporting/heckling along the course.

A final thank you goes to the horses and jockeys for putting on such great competition and entertainment.

Congratulations to the winning horse "War Admiral", Dennis Greenwood,and his jockey, Nancy Dwyre, for outstanding play, winning in a playoff over "Affirmed", Brian Mehr, and his jockey, Janet Crane.