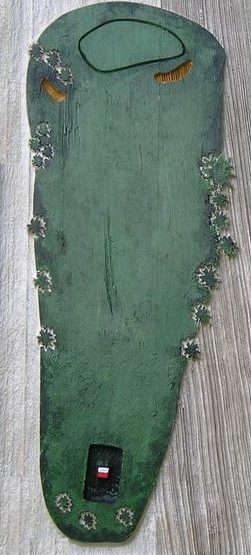 | | |
| --- | --- |
| GOLD | 276 |
| BLUE | 271 |
| WHITE | 267 |
| RED | 267 |

Now this looks like a straight and easy par 4 but looks can be deceiving.

If you are hitting from the gold tees, you may find the trees on your right are blocking your view of the green creating in effect a dog leg.

From the tee box it's all down hill until you pass the 100 yard marker then it rises sharply all the way to the green making it difficult to judge what club to use for your second shot.

The green is not very big and it is protected by sand traps on the front left and right. If you hit your ball too far you may be facing a tough down hill chip with the danger of running off the front of the green.